Top Questions for April 2019
A visual summary of the top questions fielded by DLP Advisers in April 2019.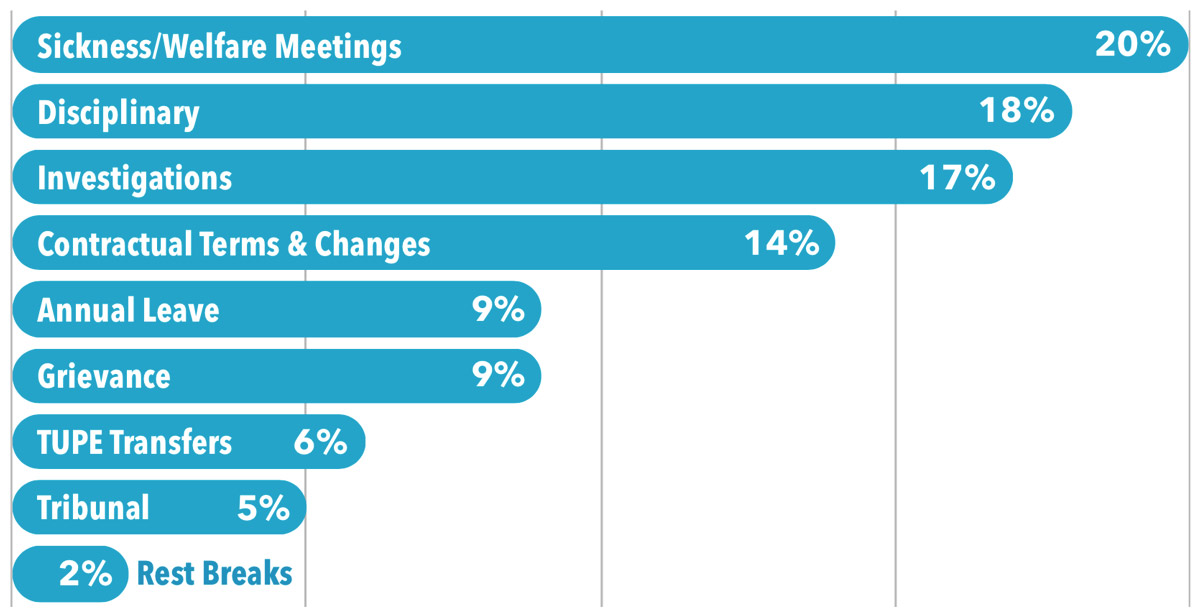 The top questions in April were…
Sickness/Welfare Meetings – 20%
Disciplinary – 18%
Investigations – 17%
Contractual Terms & Changes – 14%
Annual Leave – 9%
Grievance – 9%
TUPE Transfers – 6%
Tribunal – 5%
Rest Breaks – 2%
Should you have any questions feel free to reach out to our help line. DLP advisers are available to answer any questions you may have—24 hours a day—at 0330 400 4454.
One in 14 UK workers are not receiving their full legal holiday entitlement…
read more
A claim for discrimination of any sort can be disastrous for a company, but…
read more
Schedule a free consultation
Only Name and Email address are required. Additional information will help us assign the appropriate DLP Adviser for your consultation. Your information will be sent to our DLP Advisers and used only to contact you regarding your request. Your data will be stored in our secure CRM system and not shared with any third parties.
Registered Office
1 City Road East
Manchester M15 4PN