Top Questions for October 2018
A visual summary of the top questions fielded by DLP Advisers in October 2018.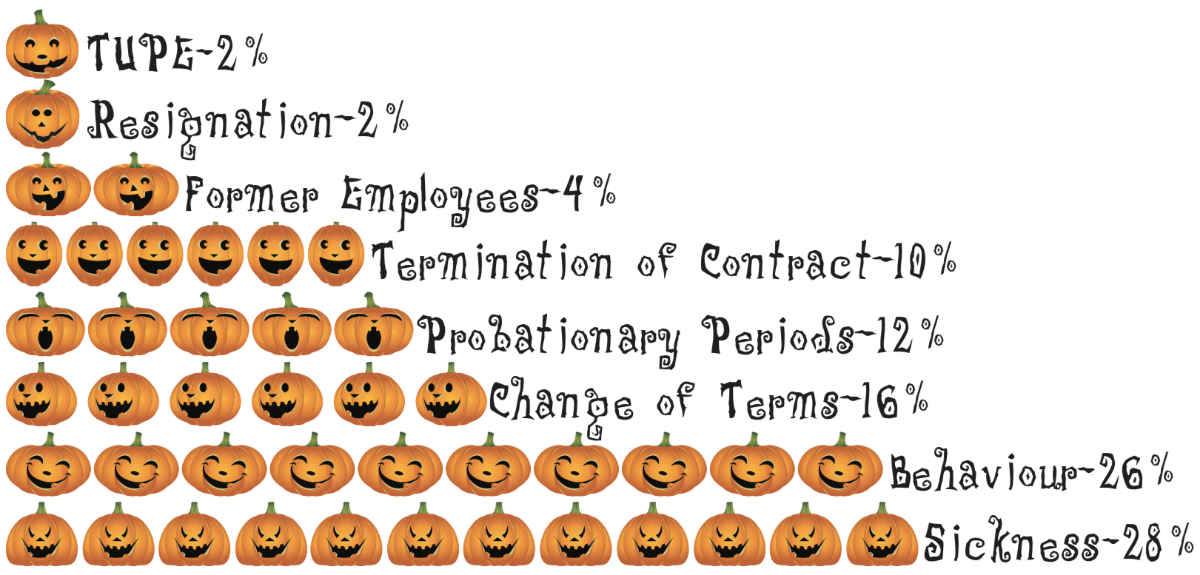 Issues related to sickness – 28%
Issues related to behaviour or employee misconduct – 26%
Issues related to change of terms – 16%
Issues related to probationary periods – 12%
Issues related to termination of contract – 10%
Issues related to former employees – 4%
Issues related to resignation – 2%
Issues related to TUPE – 2%
Should you have any questions feel free to reach out to our help line. DLP advisers are available to answer any questions you may have—24 hours a day—at 0330 400 4454.
Is a final written warning valid in the absence of a full…
read more
Employment Law changes coming in 2019 and beyond…
read more
Schedule a free consultation
Only Name and Email address are required. Additional information will help us assign the appropriate DLP Adviser for your consultation. Your information will be sent to our DLP Advisers and used only to contact you regarding your request. Your data will be stored in our secure CRM system and not shared with any third parties.